Sedona's Favorite Holiday Activities & Events
---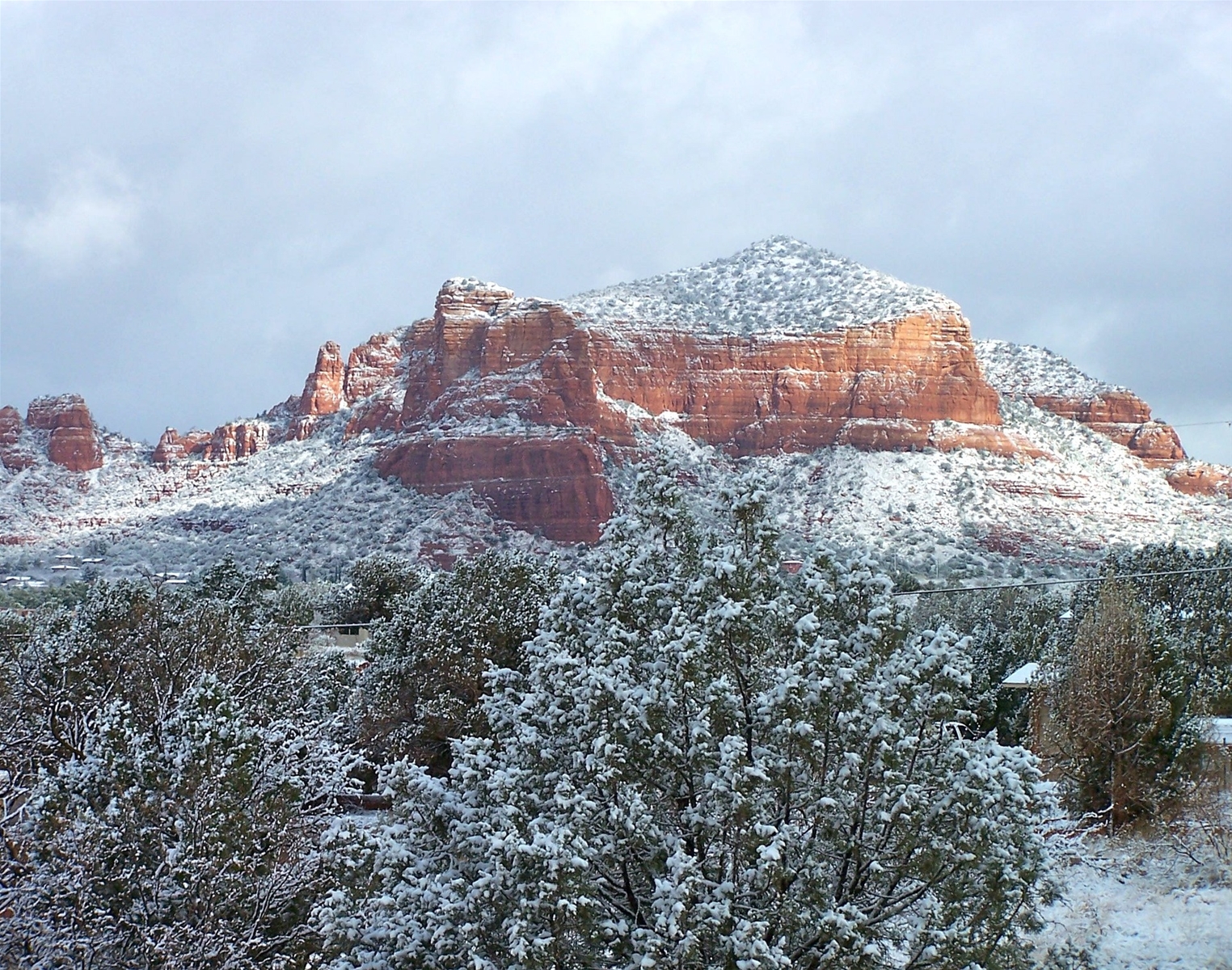 Christmas isn't a season, it's a feeling and you can experience all the magical feels (and so much more!) with a Christmas vacation in Sedona. Sedona offers visitors the perfect mix of adventure in the great outdoors, relaxation in serene surroundings and a festive line-up of seasonal events and festivities that inspire all the magic and wonder of a fairytale Christmas in Sedona.
The milder winter temperatures are perfect for spending time outdoors with the family. Hit the breathtaking hiking and biking trails along the creek, climb the peaks of Sedona's towering red rocks or discover the best of Sedona's natural wonders on an adventure tour. Sedona is a top family vacation destination with an abundance of
kid-friendly activities
, family-friendly
wineries and breweries
and pet-friendly attractions and
outdoor patios
so no one gets left behind this Christmas! Here's what's happening in Sedona this Christmas!
Celebrate Christmas at a Sedona Holiday Event
---
Sedona Heritage Museum, 735 Jordan Road, Sedona
December 10 - December 17,2021
Time: 11am to 3pm
Admission: Free
Step back in time and make hand-crafted ornaments and gifts in the historic packing shed at the Sedona Heritage Museum. This fun-filled event is perfect for the whole family.
Sedona Vista Village, Village of Oak Creek
December 17 - December 19
Time: 11am to 4.30pm
The Sedona Model Railroaders 26th annual Model Train Show is a must for all generations of train lovers and railroad hobbyists with fantastic displays of miniature toy trains and railroad images.
Sedona Heritage Museum, 735 Jordan Road, Sedona
December 11, 2021
Time: 11am to 3pm
Admission: Adults $7 Children Under 13 Free
Spend a fun family day at this beloved community event at the Sedona Heritage Museum. Take a selfie with the tumbleweed snowman, sip on hot apple cider in front of the red rock fireplace and enjoy fun festive holiday entertainment, activities and Christmas shopping in the gift shop.
Sedona Heritage Museum, 735 Jordan Road, Sedona
December 11, 2021
Time: 3pm to 4pm
Admission: Adults $7 Children Under 13 Free
End your day of Christmas in the Park festivities and sit back with the family to enjoy a special performance of Charles Dickens' "A Christmas Carol" by award-winning actor and playwright Michael Peach in a historic setting surrounded by vintage Christmas décor.
December 11, 2021
Time: 3pm to 8pm
The Festival of Lights is a cherished Sedona tradition and signature Christmas event in the fairytale destination of Tlaquepaque Village. Finish up your Christmas shopping in the quaint stores and galleries, take the kids to visit Santa and enjoy musical entertainment with classic jazz, Latino bands, Christmas music in the Chapel and a performance by the River of Life Tabernacle. At 5pm when the bell tower rings Tlaquepaque Village lights up with over 6,000 lights creating a magical wonderland for all ages to enjoy.
Wells Fargo Parking Lot, 2201 W SR89 A
December 12, 2021
Time: 11am to 3pm
The Sedona Farmers Market is one of the top 10 farmers markets in Arizona and is open for the winter holiday season with all the tastes of Sedona, local arts and crafts for Christmas shopping, gourmet treats and festive live music from local artists.
Sedona Vista Village, Village of Oak Creek
December 17 to December 19
December 31 to January 2
Time: 9am to 5pm
If you're looking for unique gifts, don't miss Sedona's premier arts and craft show in Siesta Village in the heart of the Village of Oak Creek. With over 50 arts and craft vendors, live music and gourmet eateries, it's a fun day out and a great place to shop for Christmas gifts.
Patio Del Norte at Tlaquepaque Village Friday
December 17, 2021
Time: 4pm to 6pm
Sing along to your favorite Christmas tunes in swing style with the Manhattan Dolls at Tlaquepaque Village. They'll have you rocking around the Christmas tree in no time!
Tlaquepaque Village
Saturday December 18, 2021
Time: 3pm to 7pm
We're getting closer to Christmas and Santa, The Grinch, Rudolph the Red Nose Reindeer and all your favorite holiday characters are out of hiding and roaming the village looking for children to surprise! The village is alive with fairy lights with selected stores and galleries handing out sweets, treats and special Christmas giveaways. This well-loved Sedona Christmas event will delight the whole family.
Old Town Center for the Arts, 633 N 5th Street, Cottonwood
December 18, 2021
Time: 7pm to 10pm
Admission: $20 to $25
The Old Town Center for the Arts is located twenty minutes from Sedona in historic Cottonwood. Settle in for an evening of vintage elegance, classical Christmas melodies with a quartet of bow harps, movement art and aerial performances and the true spirit of Christmas at the Winter Solstice Concert.
Verde Canyon Railroad, Clarkdale
Nightly from December 16 - 24, 2021
Embark on a bucket-list storybook adventure along the scenic Verde River on the Verde Canyon Railroad Christmas train. A Magical Christmas Journey begins in the Bird's Eye miniature village at the Clarkdale depot and transports you on a magical ride with elves through a mystical tunnel to Santa's Village in the North Pole. Be sure to reserve your tickets in advance!
Get in the Holiday Groove at a Sedona Live Music Event
---
Sedona is not a late night party city, but there are plenty of spots to savor good wine, a cold brew or a spiked winter cocktail and Sedona sure delivers when it comes to world-class live music! Get into the holiday groove with entertainment nearly every night of the week during the Christmas season at Sedona's top live music venues.
The Shops at Pinon Pointe, 101 N State Route 89A, Sedona
Wednesdays: 5pm to 7pm - Wineaux Wednesday, Sedona's best wine tasting event with live acoustic music with Patrick Ki and friends
Thursdays: 6pm to 9pm - Chill on the Hill with traditional Brazilian music from Eric Miller and Adriel Zang
December 11: 7pm to 10pm - American classics with the Mother Road Trio
December 12: 6pm to 9pm - The Classics featuring Anne Johnstonbrown and her band
December 17: 7pm to 10pm - A dance night with the talented Eric Miller Trio
December 18: 7pm to 9pm - Up close and personal concert with Esteban in Sedona
December 19: 6pm to 9pm - A Jukebox Interactive Experience with Corey Spector
December 26: 6pm to 9pm - A night of jazz with David Len Scott
Oak Creek Brewery, 2050 Yavapai Drive, Sedona
December 11: 6pm to 9pm - Open mic hosted by Keith Martini
December 12: 3pm to 6pm - Live music by Lee Zimmer
December 17: 6pm to 9pm - Live music by Dan Diego
December 18: 6pm to 9pm - Live music by Sugar Moon
December 19: 3pm to 6pm - Live music by Indie Elle
December 24: 3pm to 6pm - Christmas Eve at Oak Creek Brewery with live music by Saith
December 26: 3pm to 6pm - Live music by Karl Jones
December 31: 7pm to 10pm – A New Year's Even Celebration with live music by the Bo Wilson Band
Christmas Rentals in Sedona
---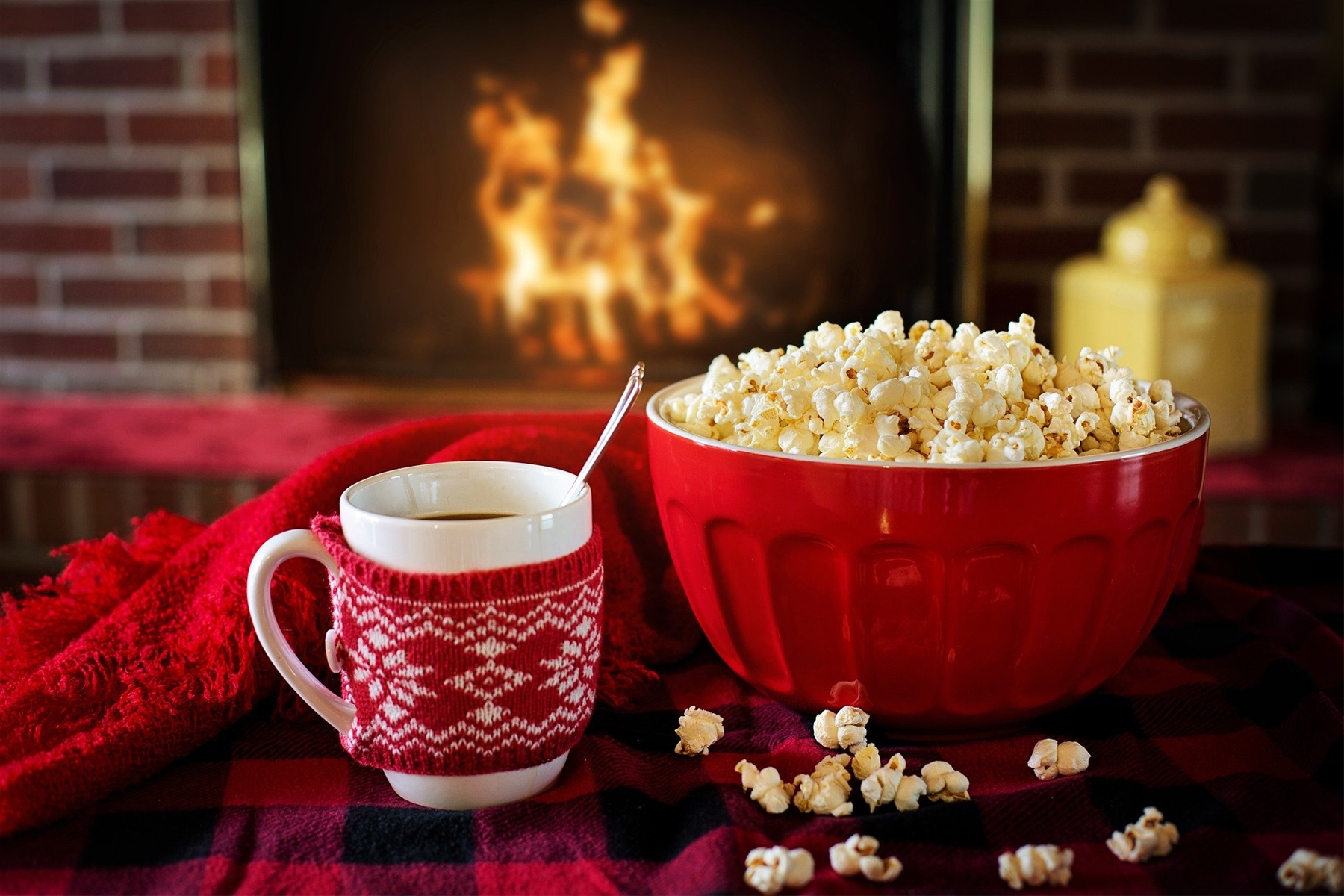 Christmas is the most wonderful time of the year in Sedona! A time to be cherished with friends and family, create lifelong memories and embark on a journey that satisfies all the senses.
Whether you're planning a
weekend getaway
over the festive season or well-deserved Christmas break with the family, we invite you spend Christmas in style with
Foothills Rentals
. Our vacation homes and condos offer a cozy place to return with all the comforts of home, full kitchens for memorable meals, common areas to gather with family and friends and a true home-away-from-home with all the holiday feels and easy access to Sedona's top landmarks. Cozy up by the fire and make memories with friends, family and our team at Foothill Rentals this Christmas.