Meet the Foothills Rentals Team
Our team of professionals are focused on providing top-notch service to our guests and owners alike. They are the first line of communication and service when an owner needs anything for their property, or a guest has a customer service need at a property. Each has lived and worked in the Sedona, Verde Valley, and is a neighbor and friend to our local community.

When you stay with Foothills Vacation Rentals or allow us the privilege of managing your property investment, you can expect and will receive the highest level of service of any property management company in our area. There is a reason we have been in business for over 30 years, and are now the largest residential and vacation property management company in this region.

Learn More About Our Management Program
Search For Your Perfect Sedona Vacation Rental
We are proud to introduce our team members and look forward to working together to meet and exceed your expectations!
Tasha G. Funk, Broker

On behalf of our entire vacation rental team, we look forward to serving our owners and guests to help facilitate more phenomenal vacation memories.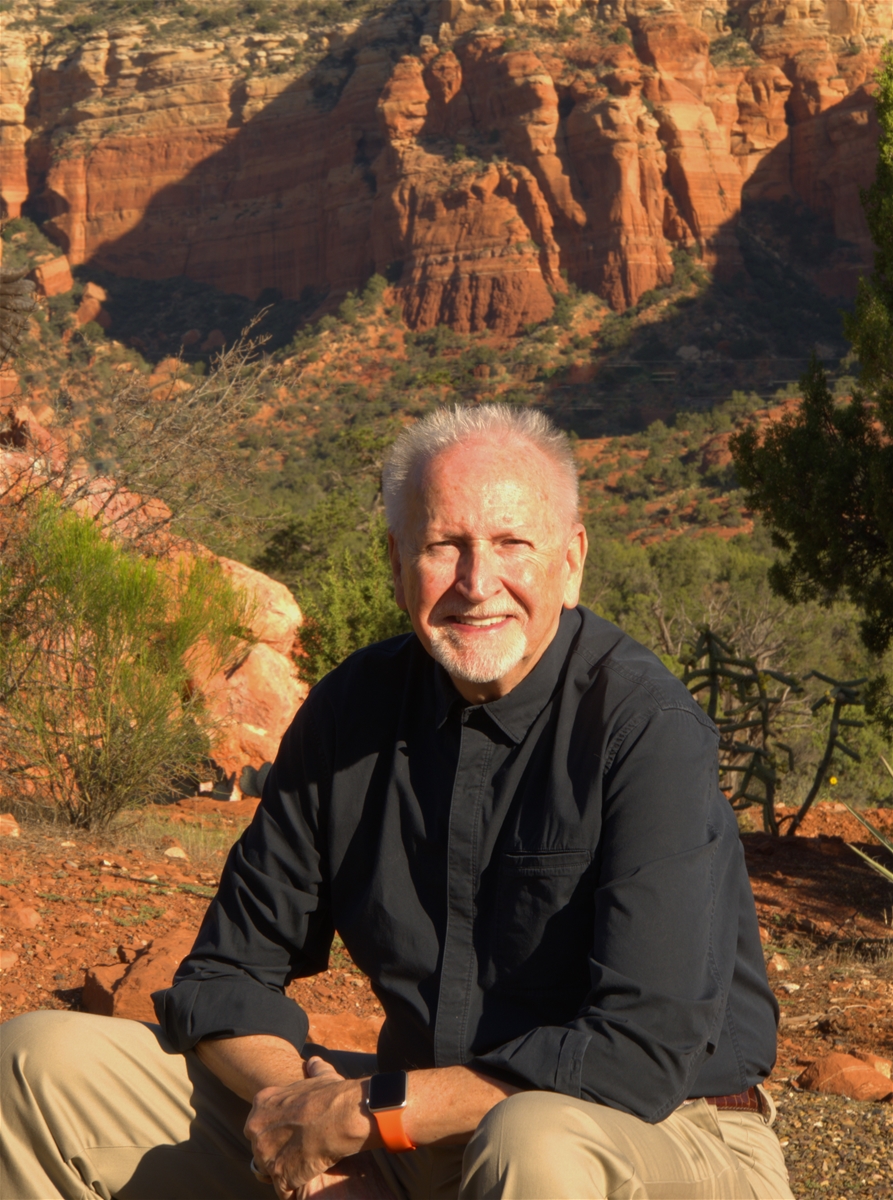 Tim
Assistant GM | Real Estate Agent
For over 25 years, Tim has invested in properties in North Carolina and Sedona ranging from single family home rentals to ownership of a historical apartment complex. As an investor, he understands the importance of managing your most valuable asset. Tim's own personal property investment experience brings to the team unique analytical skills, providing owners with insight and understanding of property investment returns. He is hands on; well-organized; listens with understanding; makes solid decisions; and builds long term positive relationships. These traits have served him well in his many endeavors, including: engineer; builder contractor; country club manager; culinary artisan; musician, and owner of 2 successful day spas in Chicago for over 23 years. Tim's success is a direct result of his authenticity in treating every person he meets with respect and dignity. His word is his bond. One of his passions is volunteering with international service groups. Tim has traveled to Croatia, Cuba, and Central America applying his construction expertise. Having visited Sedona several times over the past 18 years, he and his wife, in 2014, were blessed to purchase their West Sedona home. Tim is now proud to be part of the Foothills Property Management team.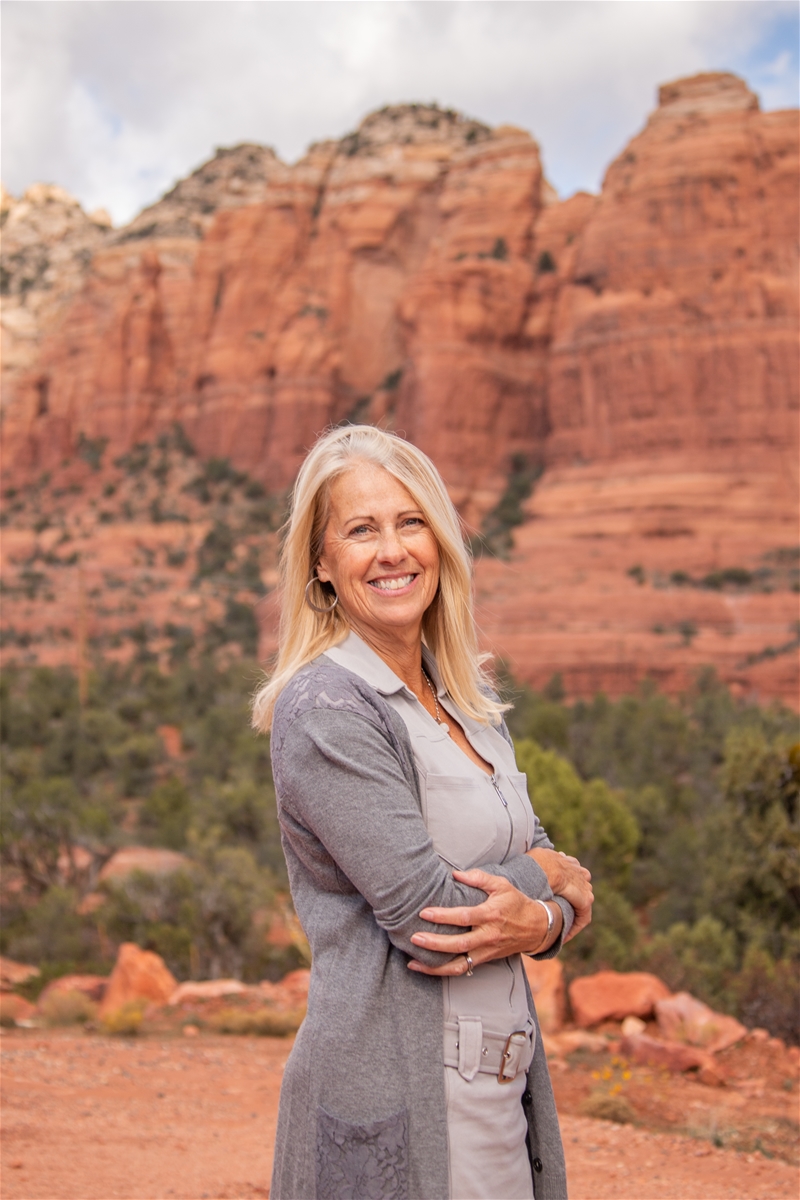 Cherry
Property Manager | Real Estate Agent
Originally from England, I moved to Sedona in 2012. I have been in customer related businesses for more than 30 years, the past ten years in Property Management here in Sedona. As a property owner myself and prior owner of 2 personal vacation rentals I feel that I first hand understand and appreciate the high expectations and needs of all Foothills Property Management owners and guests.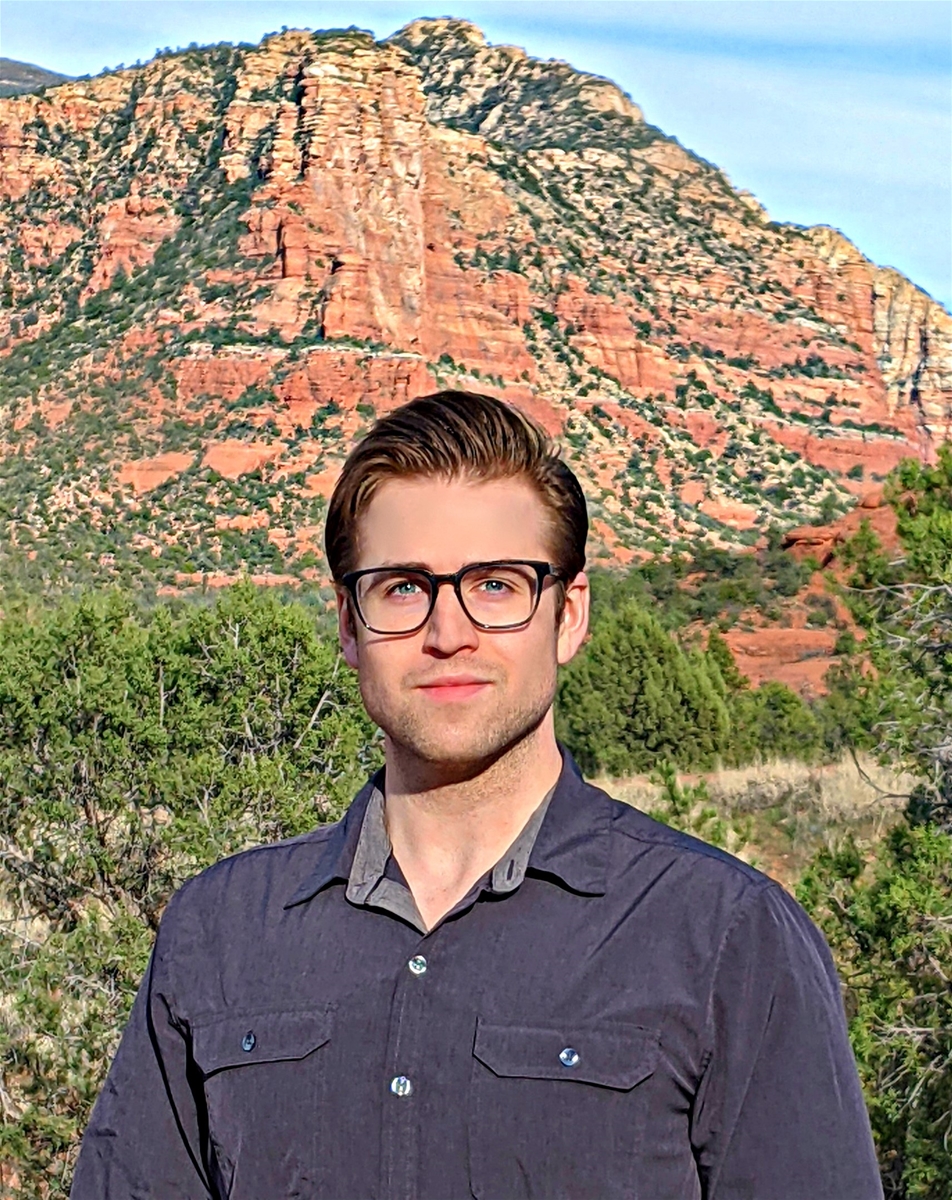 Chris
Property Manager | Realtor
I have a background in business leadership, finance, sales, and entrepreneurship. I believe that kindness and integrity will take you as far as professional acuity and strives to cultivate those inner values within the teams he leads. I have 5+ years of interior decorating experience and have designed and built furniture for many local businesses.
It is an honor for me to serve the Verde Valley community and to allow my passions and experiences to facilitate my clients' dreams. I will be thrilled to assist you with your real estate journey and to provide superior communication and professionally tailored insights into how we can transition your vision from a dream into reality.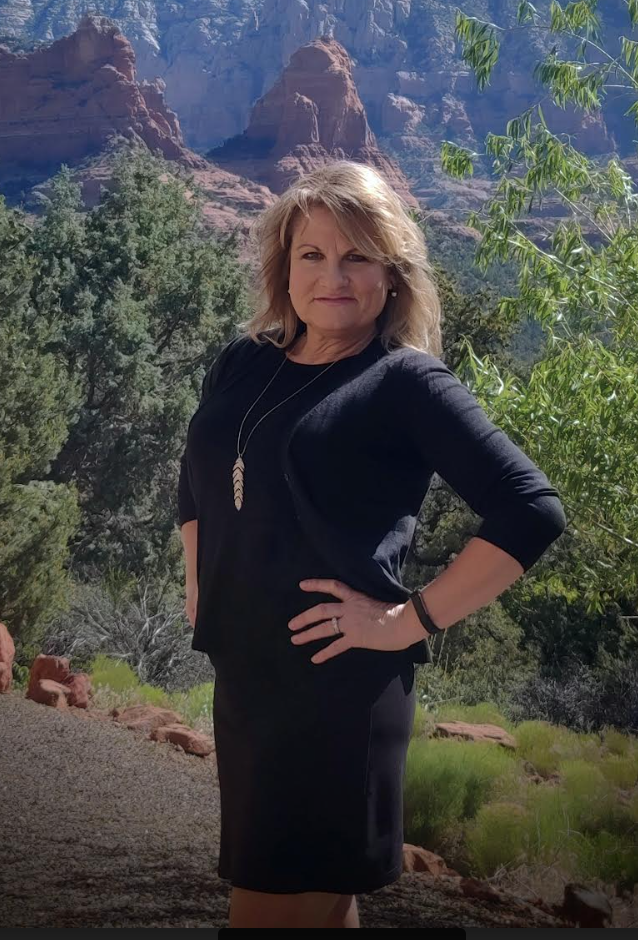 Heidi
Owner Liaison | Real Estate Agent
Heidi has worked in property management for nearly 10 years. She has managed several HOA communities comprised of single-family homes, condominiums, and townhouses and managed high end apartment properties. She has worked with HOA board members, owners, and vendors. Her professional experience highlights include general asset and staff management, curriculum development and training, large asset project management, budget preparation, marketing and leasing efforts, property tours, invoicing and banking functions, conducting HOA board meetings all coupled with extraordinary customer service.
Early in her career Heidi purchased a trade college on the brink of closure. She revamped the business model, relocated to a new location, received Federal Accreditation, and owned and operated it successfully for several years. In her spare time Heidi is a photographer, an avid runner and cyclist. One of her accomplishments was participating in Cycle Oregon where she bicycled 492 miles in 5 days. The values she believes in are: Do the right thing, get it done, others-centered and professionalism which she embodies professionally and personally.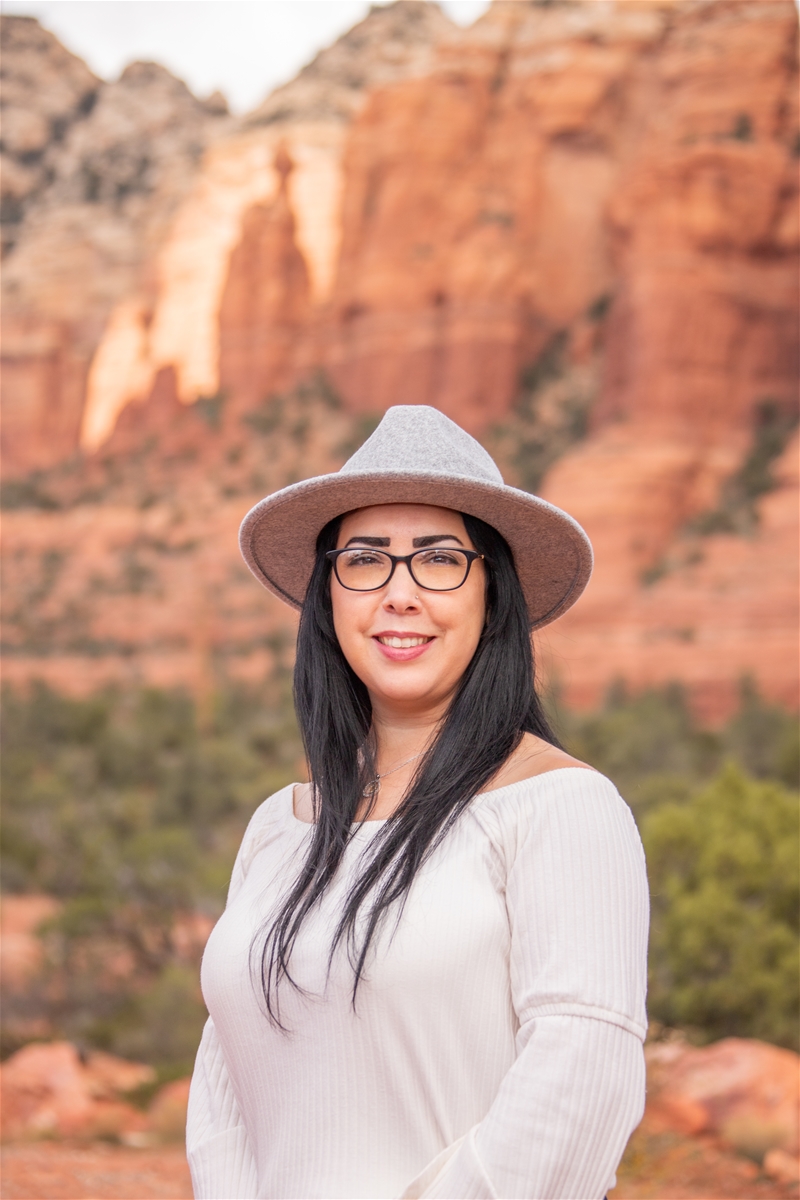 Angelina
Office Assistant
I have been living in the Verde Valley for the past 30 plus years. I enjoy spending time with my three amazing children and our Maltese puppy. I spend my spare time in lovely Arizona, whether it's indoors watching a movie, enjoying food in a local restaurant or soaking in the sun outdoors near a river or lake.
I started working with the Foothills Property Management team 2 years ago in the Repairs department. I have since moved up to the Inspections and Property Care department where I have the privilege to work along with our property owners in setting and maintaining Foothills standards for the look and feel of their property for our guests to fully experience beautiful Arizona in all its glory!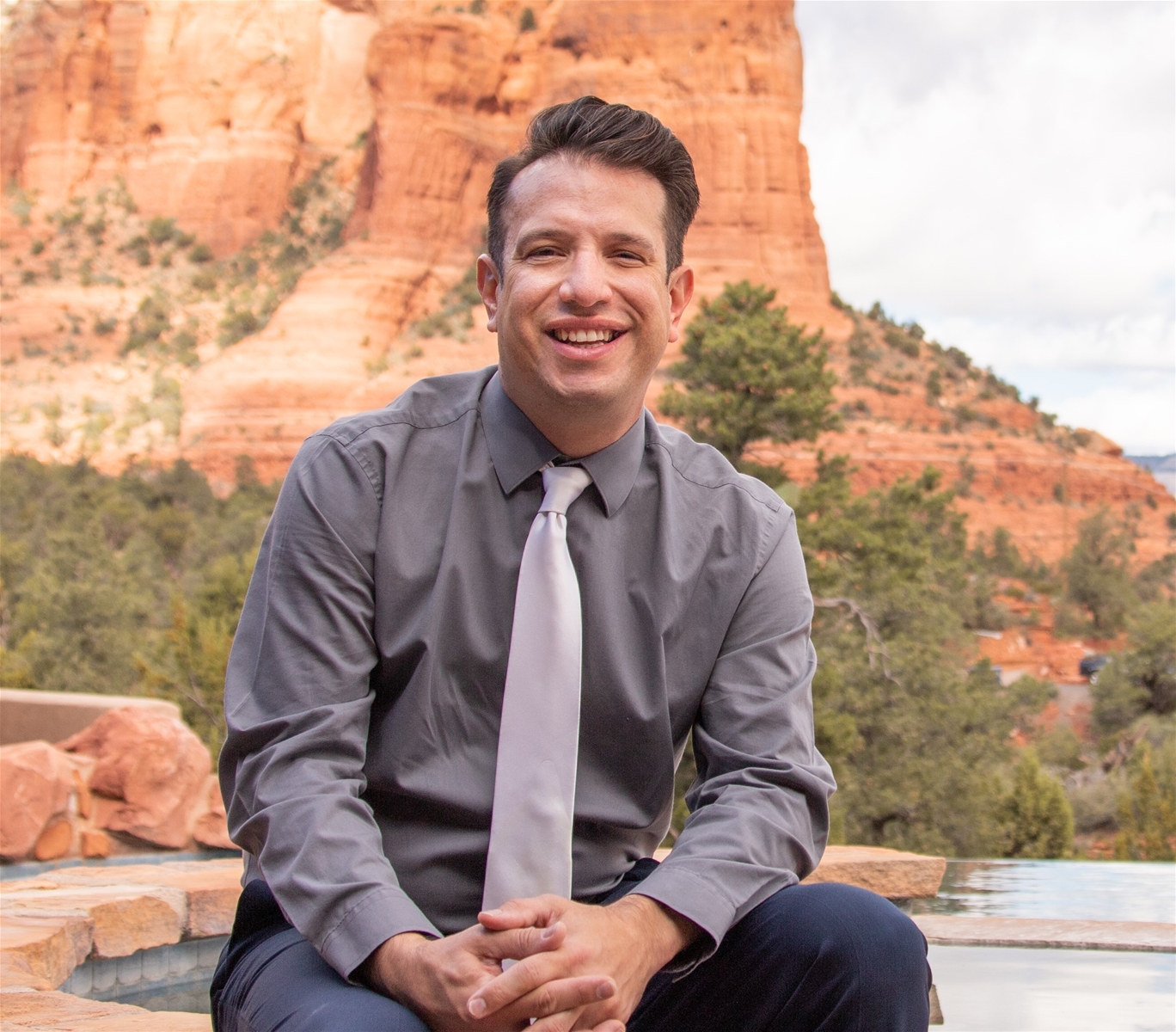 Daniel
Office Manager | Real Estate Agent
Originally from Texas. My family and I moved to Arizona in 1996. Over the years I have traveled all over the U.S and have lived in some amazing places. My professional background includes theater, property management, coaching swim, youth ministry and selling real estate. I have been with Foothills Property Management since 2008. Started out as the front desk receptionist working my way up in business. I have been a part of the vacation department at Foothills Property Management since 2011. My time in the department has included bookkeeping, reservations, maintenance, management and working hand in hand with guests and owners.

Samantha
Listing Agent and Reservationist | Realtor
Samantha brings an international flair to Foothills Property Management. Born and raised in the Swiss Alps, she holds both Swiss and British nationalities and is fluent in French. Samantha's diverse background enriches her approach to real estate. After achieving her Bachelor's degree in Fine Arts from Central St Martins College of Arts & Design in London, Samantha promptly secured employment with interior designers and architects in Geneva and Gstaad.
In 2013, Samantha made Sedona her home and swiftly embarked on her career at a local sales brokerage. There, she honed her skills as a sales agent and continues to excel in her role. Samantha now contributes her expertise as a proud and valued member of the Foothills Property Management vacation rental team. In this pivotal capacity, she assists homeowners in listing their properties and meticulously matches guests with their ideal vacation rental options. With over 10 years of experience in the Sedona real estate market, she is a trusted advisor to her clients, providing comprehensive real estate services including property sales, purchases, and rentals.

Bobby
Property Manager | Inspector | Real Estate Agent
In the year 2000, I moved from Massachusetts to this beautiful Verde Valley, here in Arizona. Fell in love with the beauty of Sedona that I changed careers and decided to get my Real Estate license here in Arizona. For the past 23 years I have enjoyed servicing families in the vacation ownership industry. I am proud to be part of an outstanding organization, such as Foothills Property Management that will give me the opportunity to continue with professional integrity for the service to our clients.

Phil
Property Manager | Inspector | Real Estate Agent

My wife Ashley and I have 2 beautiful children Alex (7) and Evelyn (4), we have lived in Clarkdale for 7 years and love the Verde Valley! I am originally from the San Francisco Bay Area, I moved to Sedona in 2017 and lived in Sedona and the Village of Oak Creek for 8 years. I went to the Fire Academy in Prescott and worked as a Sworn Officer with Yavapai County Sheriff's Department; Public Service was a large part of my life here in the Verde Valley. I have had the distinct pleasure of working in the Verde Valley Wine industry for well over a decade, often serving and promoting everything that makes this valley unique and desirable. My Real Estate career came out of this passion for discovering unique territory (A sense of place). Scouting new land and helping people relocate to rural Arizona became a new passion. I worked with New Gate homes, Berkshire Hathaway, and finally found my home here at Foothills Property Management. Aligning with others who share my passions and intent is my focus now, providing both homes and short-term rentals for everyone on their own path of discovery, finding their way to our little piece of Southwest living!

Donna
Repairs & Maintenance | Associate Broker
Originally a California girl, then on to travel many countries. Once settled back home, I got my appraisal license and worked at that for several years while married. Then on to working as an average secretary to several mortgage and banking companies, up the ladder over time, ending up as US Bank's Executive Assistant to their 1st VP at their main headquarters. Deciding downtown Los Angeles was not the place to be, Sedona happened and I fell into property management. I recently got my real estate brokers license to learn as much as I could, knowledge is always key. I have owned a couple of houses in my past, nice ones and not so nice ones, and now I'm a tenant. I believe I understand this business more than most, and the importance of honest sincere customer service. I am excited to say my choice here is a happy one!

Tawnia S. Funk
Associate Broker
I began my real estate career in 1985 as a new licensee managing 20 properties in the Cottonwood/Camp Verde area. In 1988 I obtained my brokers license. My husband Brad joined me, and over the years we grew to over 500 unfurnished and furnished homes in the Verde Valley and Sedona area. In 1997 we purchased the business from the owner we were working with and formed Foothills Property Management. Brad and I will be celebrating 28 years in our business and marriage. Both of our daughters are licensed real estate agents and have been a vital part of our company's growth. We are a dedicated and committed family owned company.
One of the strongest reasons we have retained so many properties/owners over the years is because we treat each home as if it were our own. We are also real estate investors, with first hand knowledge of what it takes to be a good landlord.

Our longstanding staff is also to be recognized for our success; we appreciate all their loyalty and dedication both to you and us. They are the greatest team that anyone could ask for.