Horseback Riding Tours in Sedona
---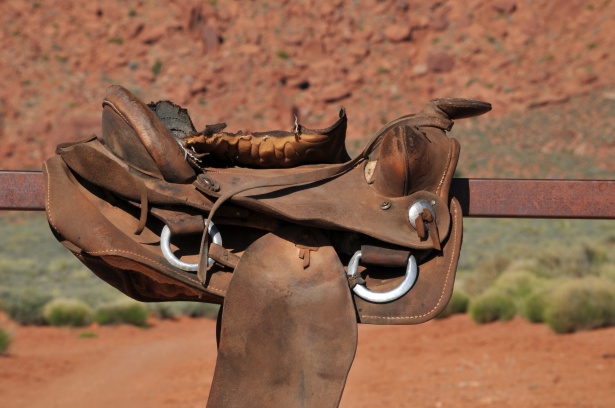 Get ready to saddle up and explore the stunning beauty of Sedona, Arizona on horseback!

Surrounded by the wilderness of the Coconino National Forest, iconic red rock landscapes stretching for miles, and Arizona's premier wine country, there's no shortage of natural beauty to explore during your stay in Sedona, AZ. Sedona boasts more than 200 miles of scenic trails to get outdoors and explore on foot or mountain bike but is a true paradise for horse lovers. Sedona horseback riding tours are available year-round and offer a unique and unforgettable way to experience the iconic red rock landscapes of Sedona and the lush Verde Valley.

Whether you're a seasoned rider or a complete beginner, Sedona has so many amazing horseback riding tours to choose from it's easy to find the perfect ride for you. From leisurely scenic trails to thrilling off-road adventures, there's something for every skill level and preference.

So grab your boots, chaps, and cowboy hat, and join us as we round up the best horseback riding tours in Sedona. Let's hit the trails and discover the magic of this beautiful place on horseback!

2900 West State Route 89A, Sedona | Phone: (928) 282-4320
Embark on an authentic southwestern experience with A Day in the West, Sedona's oldest family-owned jeep tour company. Their popular combo packages include jeep tours with winery experiences, helicopter rides, and horseback riding through the red rocks of Sedona. Situated in West Sedona, A Day in the West is a great option for horseriding close to town.
2650 N Dancing Apache Rd, Page Springs | Phone: (928) 649-3377
Bryson Ranch Horsin' Around Adventures offers unique trail rides with professional wranglers into wildlife habitats and Arizona wine country terrain in Page Springs, only a scenic 20-minute drive from Sedona. Tours are offered year-round with options for group rides or private customized tours with picnic packages, wine tastings, or the ultimate sunset wine picnic package!
Dead Horse Ranch State Park, Cottonwood | Phone: (928) 634-5276
Whether you're a lil' wrangler or a seasoned cowboy, Trail Horse Adventures offers an experience you'll never forget on a horseriding tour through the diverse landscapes of Dead Horse Ranch State Park. Tours include Trails & Rides combined with a first-class trip aboard the Verde Canyon Railroad, the High Desert and Outlaw Trail through the lower sections of the park, picnic trail rides, and fun pony rides around the coral for the lil' wranglers.
1875 Mabery Ranch Rd, Cottonwood | Phone: (928) 634-0334
Blazin' M Ranch does not offer horseback rides, but we'd be remiss not to add them for an authentic frontier-town cowboy experience, and for the little ones who don't want to mount a horse! Play cowboy for a day on a wild west adventure, learn the art of ropin', try your hand at sharpshooting and bull riding, or take a spin around the ranch on a wagon, tractor not horse-drawn, but fun all the same!
Alcantara Vineyards, Camp Verde | Phone: (928) 499-7652
With over 30 vineyards and tasting rooms, and a wide variety of wine tours on the Verde Valley Wine Trail, Sedona is a haven for wine lovers! Horseback Wine Country offers wine tours with a difference – on horseback through the beautiful landscapes of Alcantara Vineyards nestled on the banks of the Verde River. Wine tasting is not included but you're free to sip and savor after the tour!
3885 W Old Hwy 279, Camp Verde | Phone: (928) 285-2076
Tick off two top Sedona attractions in one visit to Camp Verde – meet the wild animals at Out of Africa Wildlife Park and experience the cowboys of the Old West riding through the foothills of Mingus Mountain with Wild Western Horseback Adventures. You may even spot some African animals! Wild West Horseback Adventures offers the 1-hour Cowboy Ride, 1.5-hr Rattlesnake Ride, and a bucket-list Moonlight Ride during the week of the full moon.
Find A Place to Stay in Sedona with Foothills
With a hand-picked portfolio of 100+ Sedona and Verde Valley vacation rentals, it's easy to find a place to stay with Foothills Vacation Rentals.
Our local team has been serving the Verde Valley for over 25 years and is focused on creating top-notch experiences for our guests – from guiding you to the perfect place to stay to local tips and recommendations on the best things to do around town.
Whether you're seeking a romantic retreat to top off your horseback ride into the Sedona sunset, or a family-focused vacation home with a private heated pool for a post-ride stretch – you'll find a wide collection of rentals to suit every style, size, and budget with Foothills Vacation Rentals.
We hope to see you on the trails soon!