Say YES to a 2022 Destination Wedding in Sedona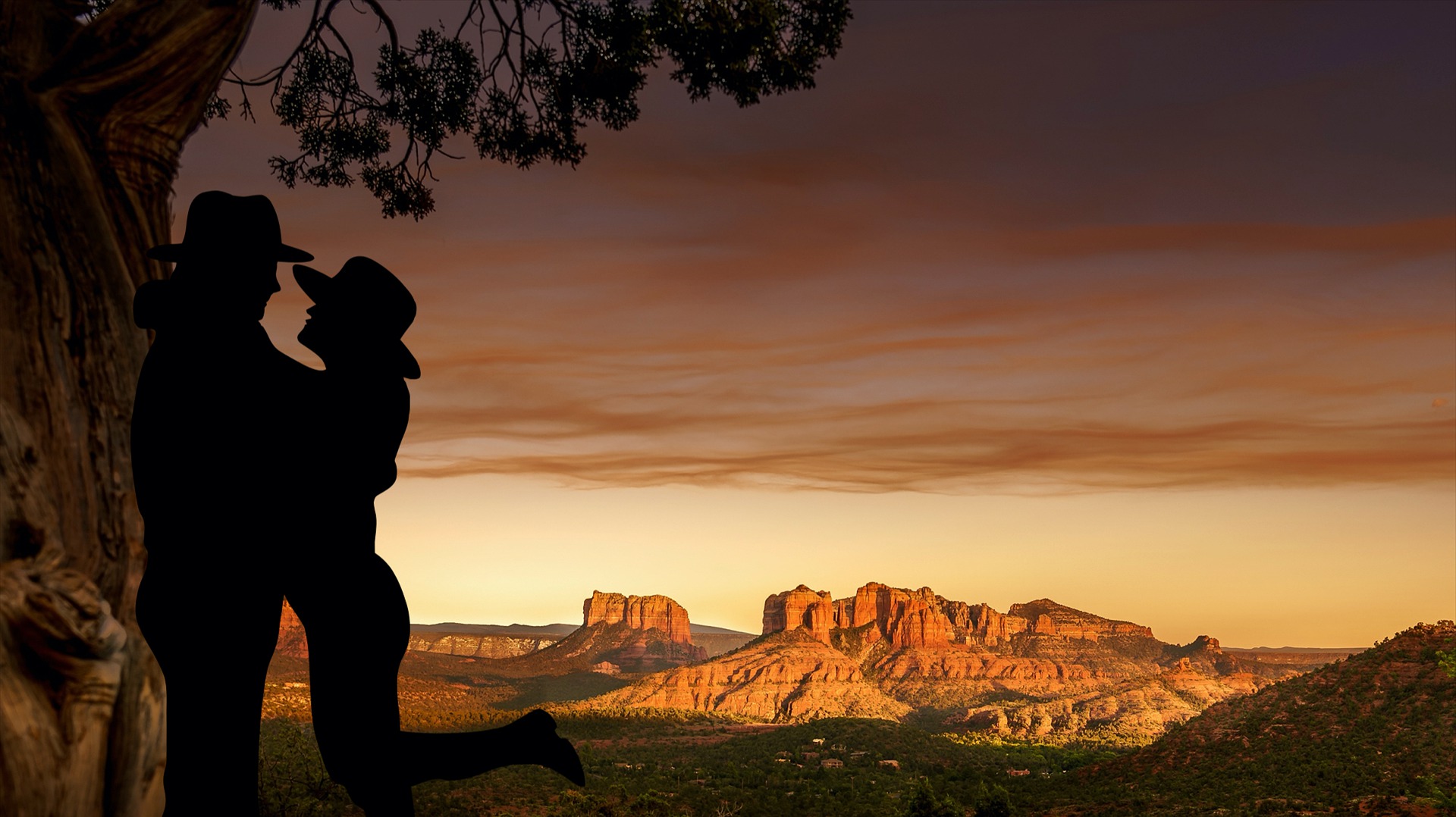 Sedona is a magical wedding destination rooted in love, romance, old world charm and natural beauty. Whether you're seeking a scenic destination to elope, a traditional and intimate chapel wedding or an elegant and luxury fairy tale soiree, Sedona is the most beautiful place on earth to celebrate love.
Say YES to a 2022 destination wedding in Sedona! Sedona is spiritual and serene with breathtaking panoramas of striking red rocks, towering Saguaro cacti, rushing creeks, lush forests, canyon sunsets that color the desert landscapes, and story book wedding photos framed by Sedona's iconic red rock views. Sedona is a year-round wedding destination with four mild seasons, colorful desert blooms in spring, vibrant fall foliage and new experiences for outdoor enthusiasts, creative souls, and romantics.
After the Covid pandemic forced many couples to put their lifelong plans on hold, weddings are expected to boom in 2022 and destination weddings are topping the trend for couples eager to exchange their vows in a unique setting with family and friends. The perfect experience awaits with Sedona's top wedding event planners, inspiring wedding venues, scenic outdoor patios for a memorable wedding reception, and luxury Sedona rental homes for your guests.

Sedona Wedding Venue Inspiration
Wedding Ceremony & Reception
The Agave of Sedona is an intimate southwestern style wedding venue in the heart of Sedona. Exchange your vows with a grand soiree in the Montage Ballroom or in an intimate setting on the outdoor terrace with picture perfect views of Sedona's iconic natural landscapes.
Wedding Ceremony Only
Tlaquepaque Village is a traditional Mexican Village nestled under stately sycamores on the banks of Oak Creek with a private and intimate wedding chapel. The Chapel at Tlaquepaque is a magical Sedona wedding destination with beautiful stained-glass windows, hand-carved pews, and old-world charm. Say I do as a grand finale of church bells ring, stroll the cobblestone walkways for perfect photo opportunities and celebrate with a grand reception on a fairy-lit patio at Tlaquepaque.
Wedding Ceremony Only
The Chapel of the Holy Cross is an iconic Sedona attraction and one of the most beautiful ceremony locations in Sedona, built into the red rocks high above Sedona. Weddings at Chapel of the Holy Cross are a romantic and traditional Catholic ceremony with an abundance of blessings, beauty, and stunning sunset views of Sedona's natural wonders.
Wedding Ceremony & Reception
There's no better venue for a sunset wedding ceremony and reception in Sedona than Mesa Grill. Mesa Grill is perched in a unique location above Sedona with a heated patio, lawn and firepit reception area, panoramic 360-degree views and the best sunset views in Sedona.
Wedding Ceremony Only
Step back in time with a quintessential Sedona wedding in a historic setting at the Sedona Heritage Museum, listed on the National Register of Historic Places. Nestled in a quiet Uptown Sedona neighborhood, you're surrounded by towering red rocks, quaint historical buildings, and colorful gardens.
Wedding Ceremony & Reception
Saloon bars, secret gardens, babbling creeks and rolling vineyards await in the award-winning wineries near Sedona. Tie the knot with a bohemian desert wedding in a tranquil, intimate setting on the Verde Valley Wine Trail.

Unique Weddings in Sedona
Gather up your friends and family for an off-road adventure in the stunning backcountry of Sedona. Pink Jeep Tours are a signature excursion in Sedona and offer Sedona wedding packages for couples to exchange vows in nature, surrounded only by Sedona's top natural attractions and sacred settings.
Why walk down the aisle when you can customize your love story in the skies above the red rocks of Sedona. Embark on the ultimate doors off adventure with your loved one over wilderness canyons, Sinagua cliff dwellings, mystic vortexes, Verde Valley vineyards and breathtaking Sedona scenery.
Float over Sedona and celebrate in style with a sunrise champagne ceremony in a hot air balloon. Experience the splendour of Sedona as you soar through the skies on a peaceful journey with a glorious sunrise, panoramic views, and peaceful new beginnings.

The Best Sedona Vacation Homes for Wedding Groups & Guests
Foothills Rentals boasts a selection of over 100 indulgent getaways for your wedding party near Sedona's top wedding and reception venues. Sedona has strict noise ordinances and while we are unable to host parties in our vacation homes, we have the perfect retreats for bridal parties and destination wedding guests with plush amenities, personal chefs for your rehearsal dinner, uplifting couples massage in the comfort of home and personalized guest services for the ultimate destination wedding in Sedona.
West Sedona: 5 Bedrooms, 7.5 Bathrooms, Sleeps 12 Guests
Perched on 5 secluded acres in West Sedona, this exceptional Sedona pool home boasts over 9,000 sq feet of style, sophistication, and complete seclusion. From the outdoor kitchen and perfectly perched infinity pool to unobstructed views of Coffee Pot and beyond, Sky Dancer is the ultimate addition to your luxury wedding in Sedona.
West Sedona: 4 Bedrooms, 2.5 Bathrooms, Sleeps 10 Guests, Pet-Friendly
Stylish, southwestern flair awaits at Rodeo, a colorful contemporary pet-friendly home in the heart of Sedona. Rodeo is the ultimate Sedona retreat for wedding guests with designer interiors, luxury guest amenities, indigenous landscaped gardens for outdoor living, and looming views of Thunder Mountain and Sedona's spectacular red rocks.
The Village of Oak Creek: 4 Bedrooms, 2.5 Bathrooms, Sleeps 8 Guests
This stunning modern mountain home in the Village of Oak Creek offers wedding groups and guests a luxury vacation in Sedona. Saddlehorn boasts unparalleled red rock views, chic luxury interiors and the ultimate in outdoor living with a private hot tub, cozy firepit, BBQ for alfresco dining and a tranquil secluded setting to enjoy a weekend wedding in Sedona.
Chapel Area: 4 Bedrooms, 3 Bathrooms, Sleeps 8 Guests
This beautifully renovated home and private casita is only minutes from Uptown Sedona and the Chapel of the Holy Cross, yet quietly secluded away from the crowds. Picture windows frame the Sedona landscapes and red rock views, private patios surround the home and casita, and you're perfectly placed close to the best of Sedona.