Sedona! The Best Dog-Friendly Destination in the Southwest!
---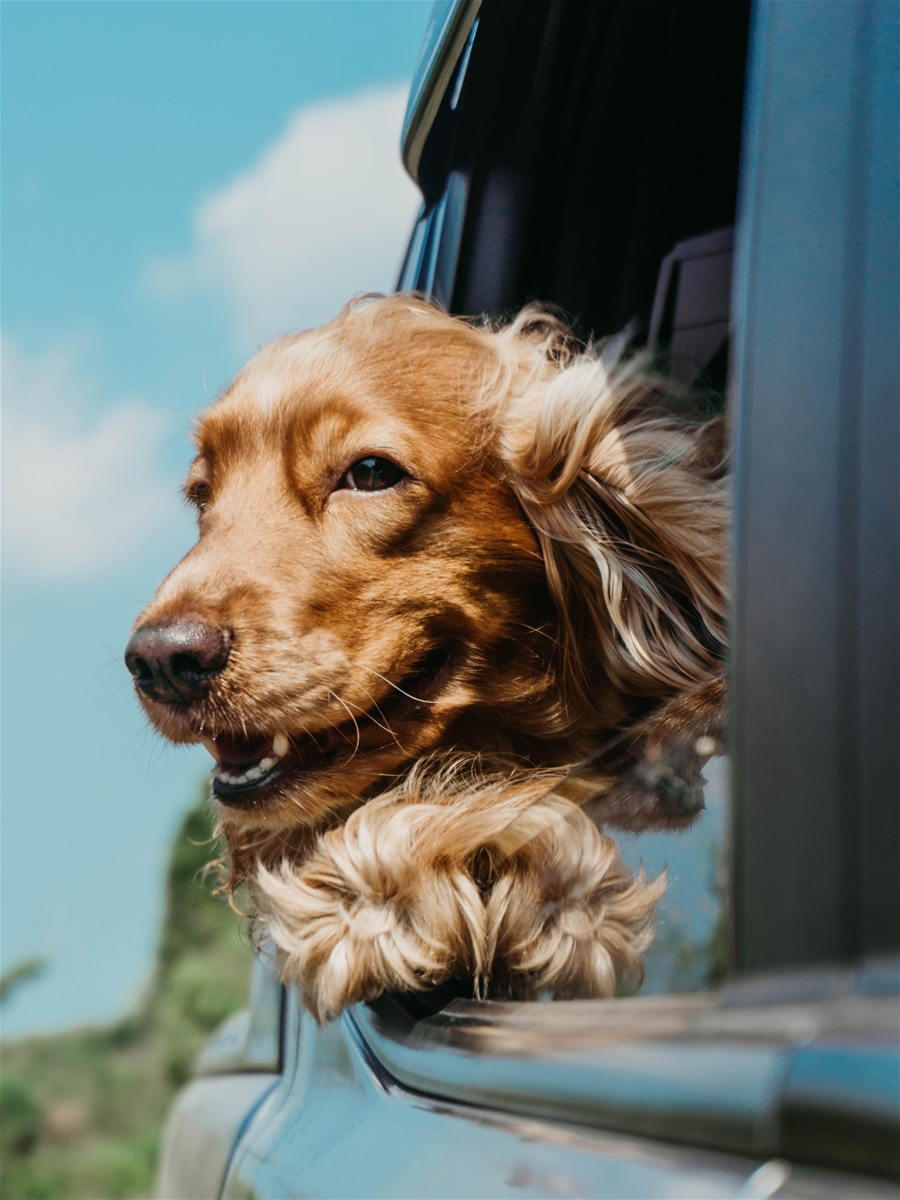 The perfect vacation begins with your best friend by your side and - when you stay with Foothills Vacation Rentals – there is no need to leave your furry family members behind!
Sedona
ticks all the boxes for a dog-friendly vacation – tail-wagging adventures in the great outdoors, pet-friendly patios, sightseeing tours (with discounts for bringing your pets!), and a collection of pet-friendly home rentals for a
pawfect
Sedona vacation with your dog!
Traveling with your pet requires a little extra planning, but we love helping our guests plan their vacations to Sedona! We've compiled a list of the top 10 dog-friendly things to do in Sedona and the Verde Valley with your pup.
#1 HIKE SEDONA'S DOG-FRIENDLY RED ROCK TRAILS
---
With 200+ miles of hiking trails, many within easy access from your vacation home, Sedona is a haven for adventure-loving humans and their pups! Sedona is world-famous for its iconic hiking and biking trails winding through the red rock landscapes and, the good news - most of Sedona's hiking trails are dog-friendly as long as your pet is leashed (and you leave no trace behind!) Whether your pup likes to stroll and sniff or adventure up crimson cliffs, there's a trail in Sedona suited to you and your four-legged friend.
A Red Rock Pass is required at many day-use sites in Sedona and Oak Creek Canyon. Digital passes may be purchased
online
or at local vendors including the
Oak Creek Visitor Center
,
Red Rock Ranger Station
, and the
Sedona Chamber of Commerce
Visitor Center in Uptown Sedona. Passes may also be purchased at
vending machines
at some of Sedona's top trailheads.
Easy: 7.2-mile Out and Back
Red Rock Pass Required
Easy: 6.1-mile Out and Back
Red Rock Pass Required
Difficult: 1.2-mile Out and Back
Red Rock Pass Required
Easy: 1.7-mile Loop Trail
Moderate: 4.25-mile Loop Trail
Red Rock Pass Required
Moderate: 4.2-mile Round Trip
Easy: 6.9-mile Out and Back
Red Rock Pass Required
#2 PLAY IN THE SEDONA DOG PARK
---
Located just north of Hwy 89 on the corner of Soldier Pass Road and Carruth Drive, the
Sedona Dog Park
is a paradise for your pets. There are separate fenced off areas for small and big dogs to play, water stations, shaded areas with benches, and plenty of space for your pooch to run free off-leash. Please note your pets must be leashed entering and exiting the Sedona Dog Park.
#3 TAKE FIDO FISHING!
---
Take Fido fishing in Sedona's scenic red rock streams, creeks, and rivers! The waters of Oak Creek and the Verde River are the most
scenic fishing spots
in the southwest for fly fishing or basic rod and reel fishing with Fido at your side. Some of the best fishing holes on the Verde River are found at Dead Horse Ranch State Park, a tranquil haven for nature lovers situated just north of the historic town of Cottonwood.
Dead Horse Ranch State Park
is dog-friendly and your leashed pet is welcome to join you fishing on the river or stocked lagoons, adventuring along 20 miles of hiking and biking trails, or picnicking with the family in the park.
#4 DISCOVER SEDONA'S RICH CULTURAL HISTORY
---
Sedona has a rich cultural history with desert landscapes scattered with ancient pueblo ruins and traditional artifacts reflecting the lives of the Southern Sinagua. The
Montezuma Castle National Monument
and
Tuzigoot National Monument
are essential stops on any cultural experience of Sedona, and your pets are welcome. You can even sign Fido up to be a Bark Ranger!
Fort Verde State Historic Park is another top pet-friendly attraction for history lovers! The park is the best preserved example of the Indian War period in Arizona with three museums, historic military artifacts, and regular interactive living history events. Dogs are not allowed in the buildings, but your leashed pet is welcome to join you exploring the grounds.
#5 GO SWIMMING IN OAK CREEK
---
Adventurous water-loving pups are in for a treat on their Sedona vacation. Sedona's favorite swimming holes at
Slide Rock State Park
and Grasshopper Point do not allow dogs in the water however a scenic drive through Oak Creek Canyon offers lots of pull-outs and fun opportunities for a cool summer dip in the calm waters of Oak Creek with your pup.
#6 TOUR THE VERDE VALLEY WINERIES & TASTING ROOMS
---
The
Verde Valley Wine Trail
is home to 30+ vineyards, wineries, and tasting rooms with award-winning Arizona wines, quaint restaurants with fresh farm-to-table food, and pet-friendly patios that welcome your pooch with open arms and refreshing water bowls! Take a scenic drive and explore the wine trail at your own pace, or treat your pup to the finer things in life on an exclusive wine and vineyard tour of the
Verde Valley wine country
.
Wine Tours of Sedona
is a dog-friendly luxury wine tour company with 100% customized tours to visit the tasting rooms, breweries, and luxury chocolate lounges in Sedona and the Verde Valley. Your four-legged companion travels free of charge and you receive a 10% discount on your tour (promo code DOGFRIENDLY) when you bring your pet along.
If you're exploring alone, you'll find welcoming pet-friendly patios at
The Art of Wine
in Uptown Sedona,
Decanter Tasting Room
in the Village of Oak Creek,
Javelina Leap
Winery & Bistro,
Oak Creek Vineyards
, and Page Springs Cellars along the banks of Oak Creek in Cornville, and Alcantara Vineyards on the Verde River in Cottonwood. In Sedona, you can even share your sophisticated experiences with your pup.
#7 BOOK A DOG-FRIENDLY SEDONA SIGHTSEEING TOUR
---
Fido is always part of the adventures in Sedona! Apart from adventuring out on the hiking and biking trails, taking a private Sedona sightseeing tour is the best way to experience Sedona's top attractions and stunning red rock landscapes with your dog – he can even ride with you on a dog-friendly Sedona Trolley Tour!
Phone: (928) 224-2991
Customized Sedona Hiking Adventures, Cultural Experiences, & Sacred Vortex Tours
Phone: (928) 282-6656
Exclusive Off-Road Hummer & Helicopter Tours of Sedona
Phone: (928) 282-4320
Private 4x4 Jeep Tours & Wine Tasting Adventures
Phone: (928) 821-6706
Sightseeing Trolley Tours of Sedona's Top Attractions
#8 TAKE A DAY TRIP TO GRAND CANYON NATIONAL PARK
---
The
Grand Canyon National Park
is one of the most pet-friendly national parks in America! The 2-hour drive from Sedona to the South Rim of the Grand Canyon is as awe-inspiring as the destination with gorgeous scenic overlooks and endless attractions on route. Your leashed pets are allowed to hike along the Rim Trail and Greenway Trail on the southern rim of the Grand Canyon, but are not allowed below the canyon rim (with the exception of service dogs). If you're planning to explore beyond the south rim, Grand Canyon Kennel offer day lodging for dogs – reservations are highly recommended!
#9 DINE ALFRESCO AT A DOG-FRIENDLY RESTAURANT
---
While very few restaurants allow pets inside, the options for dining alfresco at a dog-friendly restaurant in Sedona are endless and you can enjoy some of the best Sedona and Verde Valley restaurants with Fido by your side! There are 50+ Sedona restaurants with pet-friendly patios currently listed on
Bring Fido
ranging from quick pitstops to luxury alfresco patio dining with awe-inspiring red rock views. Far too many to list but check out our guide to
Sedona's Top Outdoor Patios
for inspiration.
#10 FIND A PET-FRIENDLY HOME WITH FOOTHILLS VACATION RENTALS
---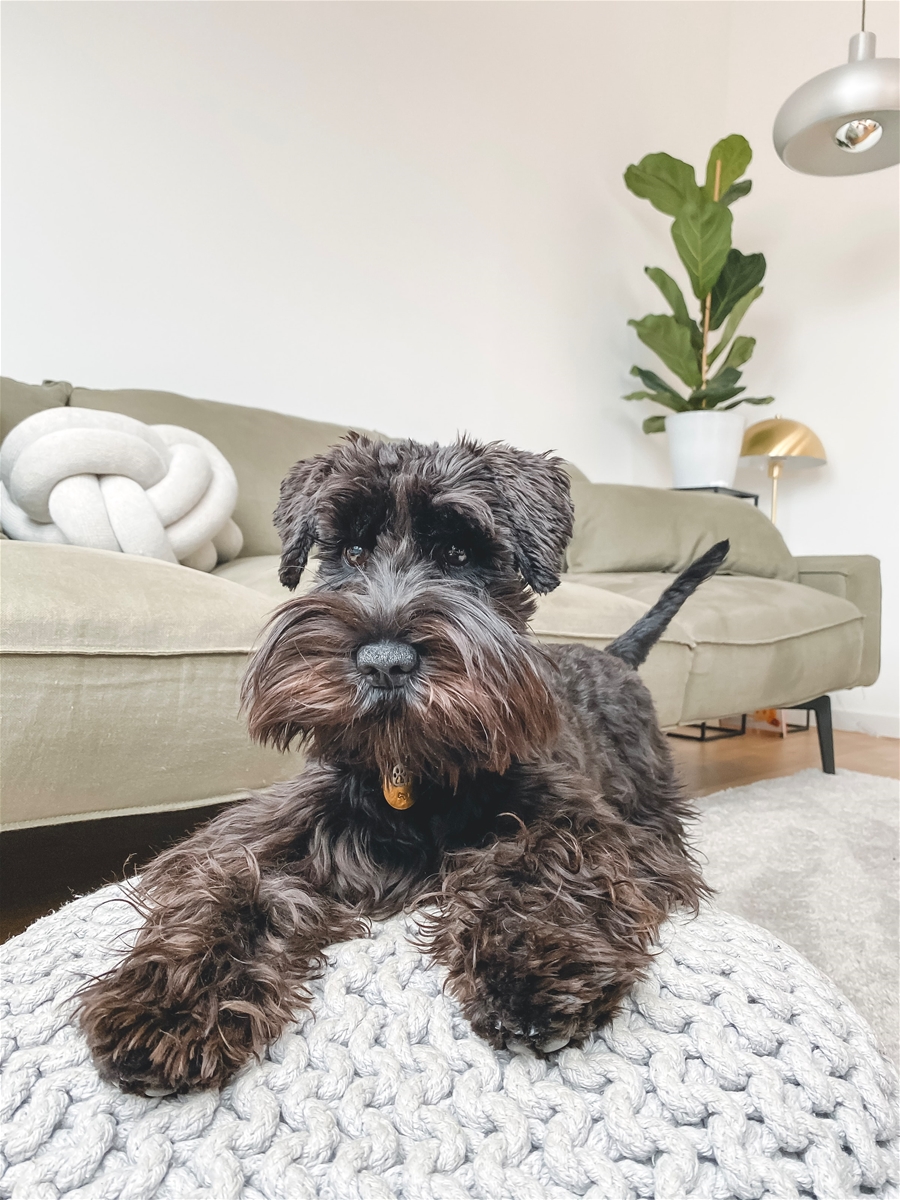 Our hand-picked collection of 30+
pet-friendly vacation rentals
in Sedona and Verde Valley will have your dog drooling for days!
You'll find everything from golf rentals on the greens in the Village of Oak Creek, luxury homes steps from Sedona's best hiking trails, secluded cabins with private creek access, and desert retreats in the Verde Valley – with all the comforts of home and spacious pet-friendly yards for your pup to play.
Browse our collection of
pet-friendly vacation rentals online
or give us a call at (928) 282-2864 to match you with a home that suits the style of your whole family, including Fido!